Empowering finance teams
Reporting – Get & Refresh to Excel
Learn how to effortlessly create custom Excel reports and update data with direct feeds from Xero and QuickBooks Online. This method empowers accountants and business owners who have a passion for data to continue using their personalized Excel-based reporting packages or to extend the reporting power of cloud accounting software.
Edit & Post records in bulk
Rows provides a seamless transfer of transactional and reference data from your spreadsheet to Xero and QuickBooks with just one click. You can also include your spreadsheet as an attachment to support various transactions such as journals, invoices, bills, purchase orders, and bank transactions.
With this easy-to-use system, managing your financial data has never been easier.
Rows enhancing cloud accounting software
Connects to multiple Xero organisations and QuickBooks companies.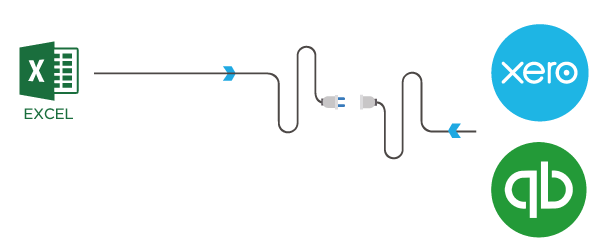 Using Rows within Excel provides flexibility when connecting your Xero Accounting and QuickBooks Online to your spreadsheet allowing you to refresh and push data directly from Excel. Rows is a toolkit which can be used for a variety of use cases.
Greater Efficiency – Maximise the potential of the cloud. Extend the cloud capabilities to your spreadsheet and keep using your reporting pack. No need to train your staff in other reporting packs – nothing beats Excel!
More Revenue – Boost your revenue across the practice. Faster generation of reports applied across all your clients – reduce your costs and engage with new clients moving to the cloud.
Better Reporting – Create tailored reports connected to the cloud. Invest in a robust reporting pack for your practice or a consolidation model for a group of companies and populate the values with a refresh using Rows.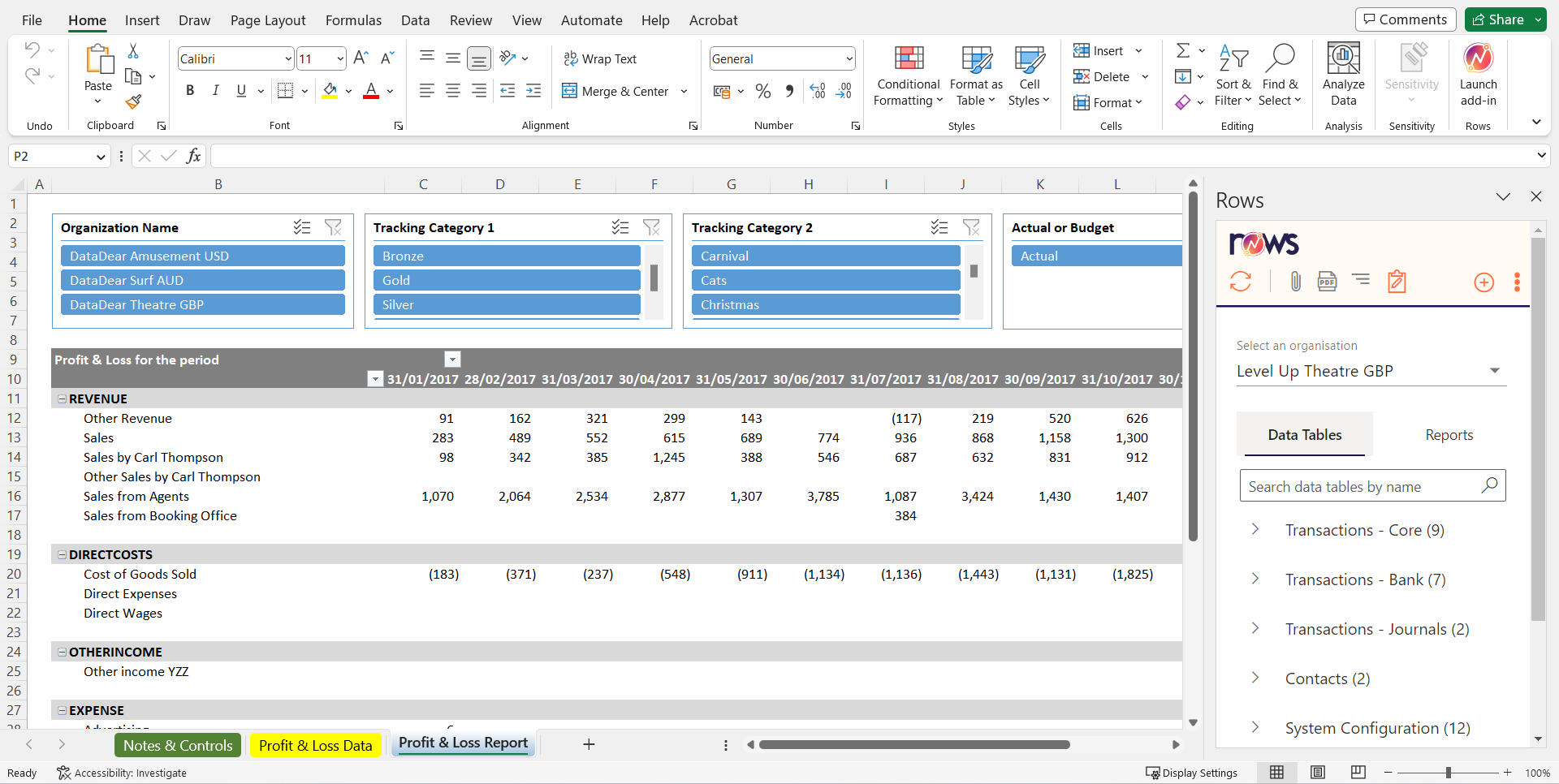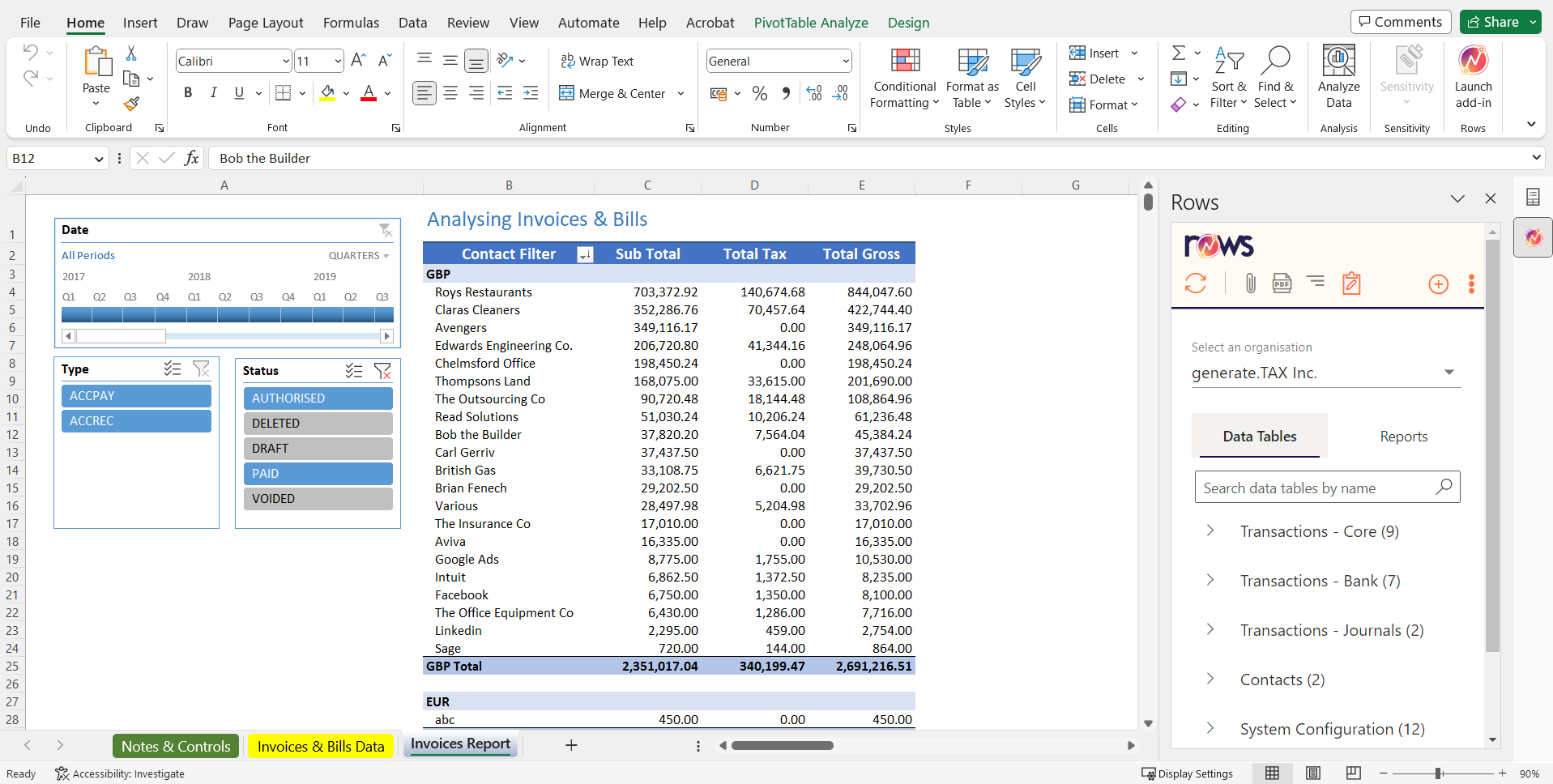 Refresh data – Refresh your report data with a click or activate automatic refresh to selected sheets.
Multiple Period Management Reports– Create multiple period Profit and Loss and Balance Sheet reports in MTD or YTD for a number of months, quarters or years directly from your Excel.
Accruals & prepayments – Post all your accruals and prepayments, through 1 workbook with 1 simple click, with all supporting workings.
Migrate new clients & data – It is easier to migrate new clients using DataDear's POST templates such as journals, invoices and bills.
Chart of Accounts – Edit COA codes and descriptions, add new accounts or archive existing accounts directly from Excel.
Consolidating group of companies – Build Excel consolidation models and refresh data across a group of companies with a click.
Collaborate with the team – Share some or all connected connections with your staff and clients. You can also share specific data tables & reports.
WHY use Rows for smarter uploads?
Learn how Rows and Excel can help you automate your finance operations - make it faster and easier!
Easily create new entries or edit existing records in your accounting software directly from Excel! Choose from validated lists and upload workings as attachments.
Build an Excel model attached to the Rows template and automatically populate the data from a csv (or other data sources) every time you need!
Focus your time where it matters! Loading and Editing data should be as simple and fast as possible- Rows can help you with this.
Help me find an Accounting Partner
Is your accountant cloud friendly? We collaborate with the major local accountants and practices. Let's find the right partner for you.
I want to learn more, let's talk!
Xero for accountants and bookkeepers
Become a cloud friendly accountant with Scope as your local Cloud Tech Partner. Get access to tools, benefits and CPD official Xero training for your practice.
Some of our cloud solution partners